Sheboygan WI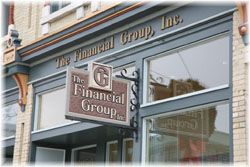 Today's investment climate offers many opportunities. At The Financial Group, our mission is to help clients take advantage of those opportunities by providing them with three key tools:
A clear understanding of their financial situation. 
Recommendations suitable to their current situation.
Periodic review of their portfolio.
Find out why catalytic converters are targeted by thieves and how comprehensive auto insurance can help provide some financial protection.

This article provides an overview of tax provisions and other issues to consider when making significant gifts to children or grandchildren.

Did you know a net price calculator can help measure a college's true cost? Discover how it provides an estimate of how much grant aid a student might expect.

This article looks at high debt levels among older Americans and why it's important to analyze and address debt before retirement.