Sheboygan WI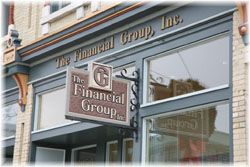 Today's investment climate offers many opportunities. At The Financial Group, our mission is to help clients take advantage of those opportunities by providing them with three key tools:
A clear understanding of their financial situation. 
Recommendations suitable to their current situation.
Periodic review of their portfolio.
Compare the potential future value of tax-deferred investments to that of taxable investments.

Estimate the future cost of an item based on today's prices and the rate of inflation you expect.

Use this calculator to determine whether you qualify for the different types of IRAs.

How much can you afford to pay for a car?