Sheboygan WI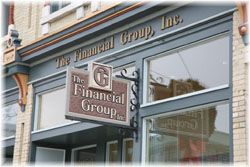 Today's investment climate offers many opportunities. At The Financial Group, our mission is to help clients take advantage of those opportunities by providing them with three key tools:
A clear understanding of their financial situation. 
Recommendations suitable to their current situation.
Periodic review of their portfolio.
Compare the potential future value of tax-deferred investments to that of taxable investments.

How much will it cost to pay off a loan over its lifetime?

How much do you need to save each year to meet your long-term financial goals?

Knowing your likely life expectancy is an important factor in making long-term financial plans.